Nature Experience is an operator travel agency in Ecuador, specialized in naturalistic, ornithological and photographic trips.
After some adventures during a change of website, we were able to finalize the project with them allowing them to develop their strategy of direct sales via their web page to diversify and secure their activity.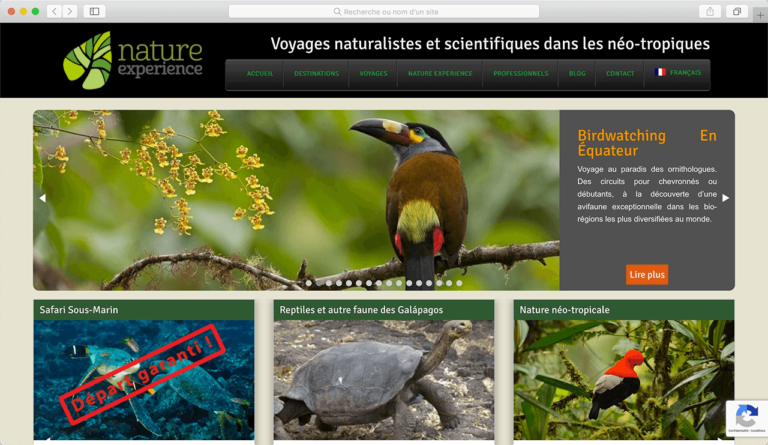 ---
You like this project ?
Contact us
Visit the website
Pi Studio Services
Provider follow-up
Compliance check
Technical and functional acceptance
Continuous Improvement
Web marketing strategy
Web Solutions
Project Engineering