Web solutions and development
Web tools are nowadays at the heart of our lives, both personal and professional, and we spend a lot of time visiting websites.
Since its creation, computer science has been designed to equip man and its possibilities are limitless. From the simple showcase site or e-commerce site which is your business card with worldwide reach, to the most complex business applications to make your work more efficient, your IT strategy is just waiting for you to get started.
At Pi Studio, we accompany you in the IS approach that suits you by providing you with the right tools at each stage of your growth. Your information system must reflect your company in its activity but also in its values, that's why it is so important to call upon professionals to build your IS environment.
Whatever the stage of growth you are facing, we accompany you to set up your next step in the web world.
Your project in few steps
1. Discovering your project
Let's start with a coffee and discuss your website project. We will guide you in formalizing your needs to properly identify the tasks to be accomplished to complete your project.
Objectives :
Browse through your entire project
Establish project goals and objectives
Understanding your business and its environment
Clarify all questions from the project team
Establish the assumptions and limits of the project
Deliver a global mapping of the project
2. Project planning
Based on the information provided and the global mapping of the project, we set up a project management schedule with the deliverables of each step. According to your choices, we can set up an AGILE management of your project allowing you to obtain faster results to anticipate the needs and limits of your system.
Objectives :
Plan in a global and detailed way
Write detailed specifications
Obtain validation of the project outlines from you
Define the deliverables for each step
Define the main lines of the design
3. Design
You will be able to see the first results of our collaboration at this stage of the project. In a first step and according to the defined steps we set up navigable mock-ups of your website project to understand the customer journey and the user experience.
Then we color these mock-ups to obtain a global visual of the final product.
Objectives :
Define the customer journey and user experience
Create navigable models
Decline the design according to the type of screen (computer, tablet, mobile, etc.)
Obtain confirmation of the overall design of the final product
4. Development
At Pi Studio we see the development stage as a cooperation between you and us. We define sub-steps in the development of the project that allow you to appreciate the progress of the website by delivering features little by little that you can start taking over until the final product is delivered.
Objectives :
Meet the requirements of the specifications
Implementing an agile strategy according to the above definitions
Set up a technical environment appropriate to the project
Develop tools according to the latest standards
Realize and optimize the code
Include you in the results
5. Testing and acceptance
Each stage of development is subjected to a series of strict tests to ensure that it works properly. We involve you in the results obtained in order to make you understand our methodologies. At the end of the project, you will be given a "acceptance" notebook to ensure that the system works properly.
Objectives :
To set up a test plan according to the functionalities of the specifications.
Isolated and nested testing of the system and its modules
Ensure the proper functioning of the global and unitary system.
6. Maintenance
A project does not end when it is delivered, it is alive and that is why we systematically include a maintenance follow-up of your web tools. According to the technological evolutions we keep your tools up to date and audit them regularly to ensure their proper functioning. We also accompany you in the design of new functionalities for your web tools.
Objectives :
Improvement of functionalities
Security audits
System backup and recovery
Update based on technological developments
Server load monitoring and application optimization
Our last project

Hosteria Mandála
Web page design
Photography
Web page development
SEO optimization
Outsourcing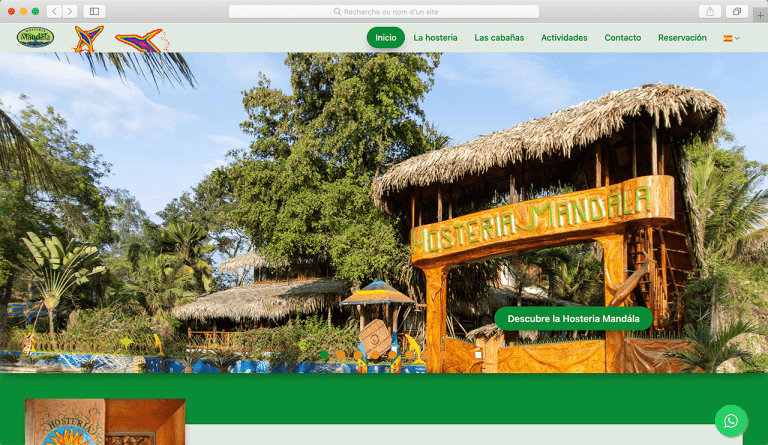 Our values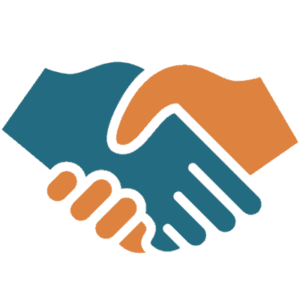 Commitment
Fasten your seatbelt because you are being taken to the end of your project at supersonic speed. All means are implemented for your project and if that is not enough, we have many more resources for you!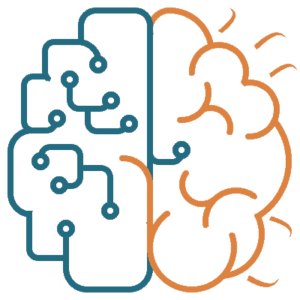 Creativity
Warm up your neurons for our crazy brainstorm. You will be surprised by your own creativity that we will awaken during our work sessions.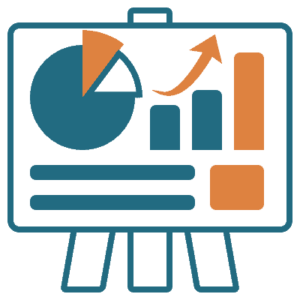 Results
Whatever the scope of your needs, there is always a solution to meet them. Achieving your goal is the first of our commitments and it is unthinkable not to.